By Javie – For the 11th time with vital water at the koi show in Arcen.
And for the 5th consecutive row, the most important of the show, again with vital water: the koi's in the vats all swim in vital water. And yet a little premiere … for the first time, the air through air pumps is now being vitalized. This gives significantly more oxygen in the water, a "relief" for the koi.
"I am very proud of it, but it has cost a lot of energy and perseverance so far. In 2007 I was here for the first time with vital water and vitalisers. Well, I knew, I was "Mr. Jomanda."
An iron tube without plug or electricity, that provides you of good water?! The people thought that's crazy that does not exist. But I continued. It cost me blood, sweat and tears to sell such a thing and to let people taste it. Even today, there is still a lot of disbelief in humans. Fortunately, more and more happy and satisfied people are coming. People who enjoy the vital water in all areas. Both for their koi and also for their own health.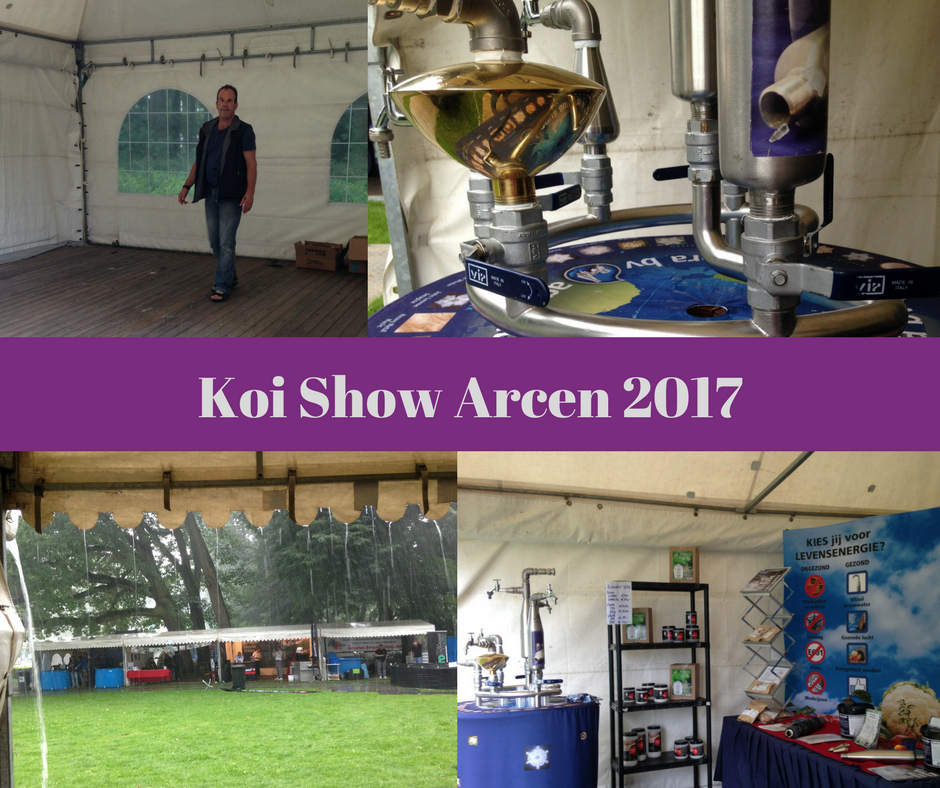 It was special for me this time. For the first time in Arcen without Henk Pannekoek, he couldn't be present due to illness. But with my great new love Astrid van der Does. For Astrid, the first time in Arcen, although we already had 3 other shows together before Arcen. She has done very well and gives me new inspiration for new beautiful projects.
What made this show extra special was the interest from abroad. From England, Germany, Poland and even America, one is seriously interested in vitality and vital water. Now, hopefully the 'vitaliser' really gets the attention it deserves. So I hope that, together with Astrid, I .. we, can travel abroad soon. What a gift after so many years, how happy will people, animals and plants become when they come into contact with vital water.
Finally a very nice koi show, up to the 12th time."
Javie and Astrid
Energy Flows